This is what I use in my daily hair routine!
I use the best shampoo in the ENTIRE world. It basically waterproofs your hair!
I mean, I can straighten my hair when it's humid or wet out, and it totally doesn't frizz.
I love it!!! And, my hair always feels soooooo soft.
Ever since I started using this shampoo, I have gotten so many compliments on my hair.

Wella Brillance Shampoo
I don't use conditioner. It weighs down my hair and makes it oily the next day.
I use a leave-in conditioner instead.

It's a 10 Leave-In Conditioner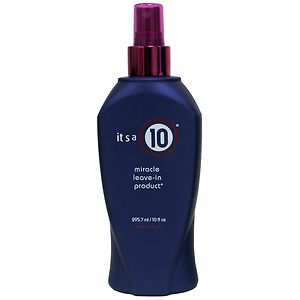 These are the two that I use all the time!
I use other products based on how I want to style my hair...when I want to put in effort.
Curly Hair Products
Pantene No Crunch Curls Whip

Got2b Kinkier Curling Mousse
Straight Hair
Paul Mitchell Super Skinny Serum