If you could eat one thing for the rest of your life, what would it be?
Roasted Red Pepper Risotto & Garlicky Chicken Thighs
What's your guilty pleasure/comfort food?
This is my newest guilty pleasure since my parents returned from their European vacation.
It's eye-rolling-ly good.
What's the weirdest/craziest thing you've ever eaten?
Snails/Escargot
What foods do you avoid at all costs?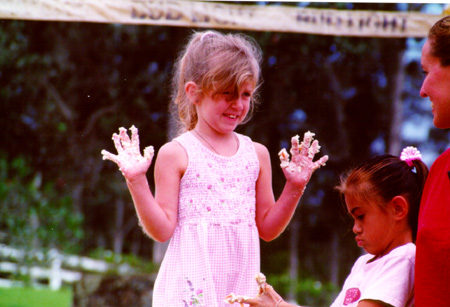 Foods that make my hands dirty.
I can't stand to have sauce or anything on my hands.
I'm very compulsive about it.
I usually have to wipe my hands after every bite because it bothers me so.
It's really bothersome when I'm cooking & baking too.
What meal reminds you of your childhood?
My mom made spaghetti at least once a week for dinner because it was quick easy.
She had to feed two high school girls and a 3 year old boy.
With my dad out of town consistently, this is what we ate.
I can't stand to eat it anymore.
I'll eat any other pasta dish, just not this one!
Share one of your favorite recipes and the story behind it.
This is the recipe that introduced me to my husband and how I won him over.
I was baking with my girl Kelly at college, and the boys happened to stop in the communal kitchen to see what we were up to because they could smell our delicious treats.
Life was never the same after that.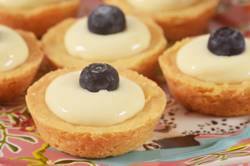 Shortbread Tarts with Cream Cheese Filling
sources :: tastykitchen, whatsgoodattraderjoes, europeword, eyeofhawaii, mattuccis, joyofbaking